Extinction Rebellion is an international protest movement calling for drastic action to the climate emergency. I volunteer my skills to the cause. As part of the XR Art Group, I have produced several leaflets and posters utilising the core branding.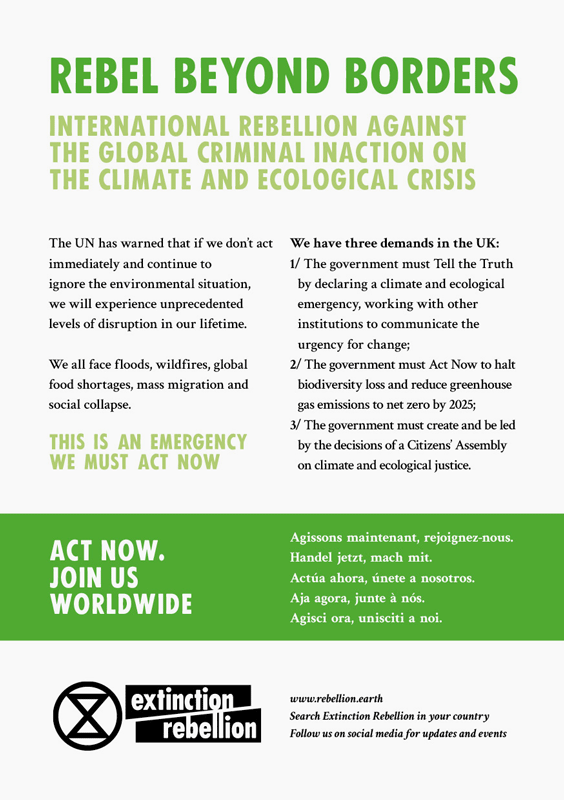 I was one of five designers briefed to kick off the first rebellion in 2019 with these ambiguous colourful posters. 10,000 copies were fly-posted across the UK, in the run up to the protest that made headline news and has pushed climate to the number one public concern in the UK.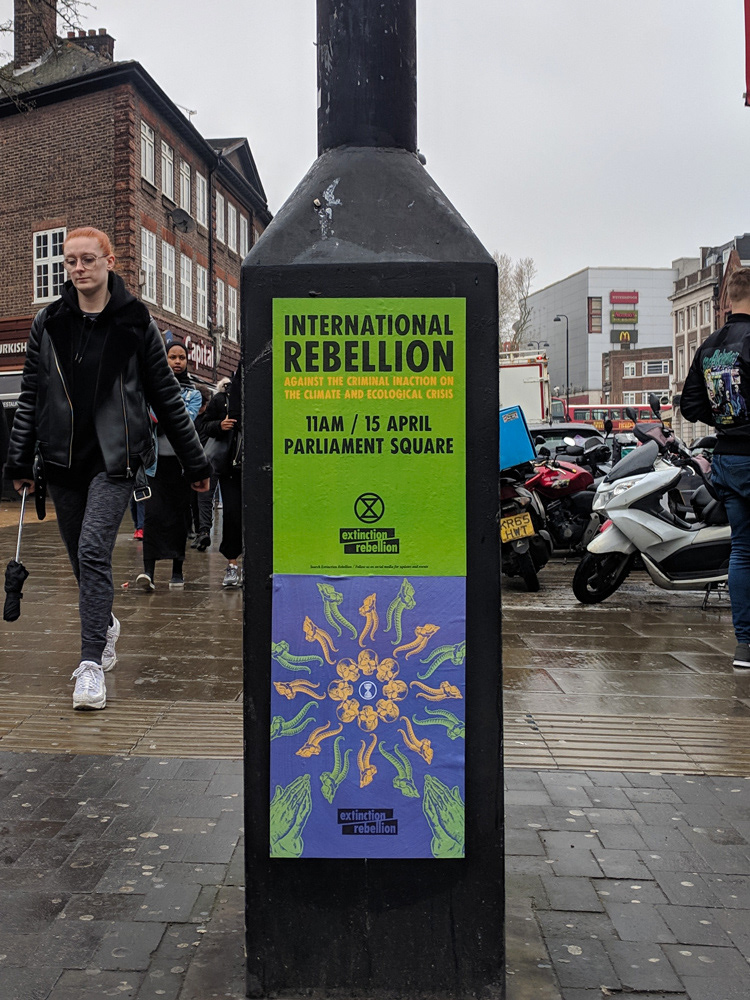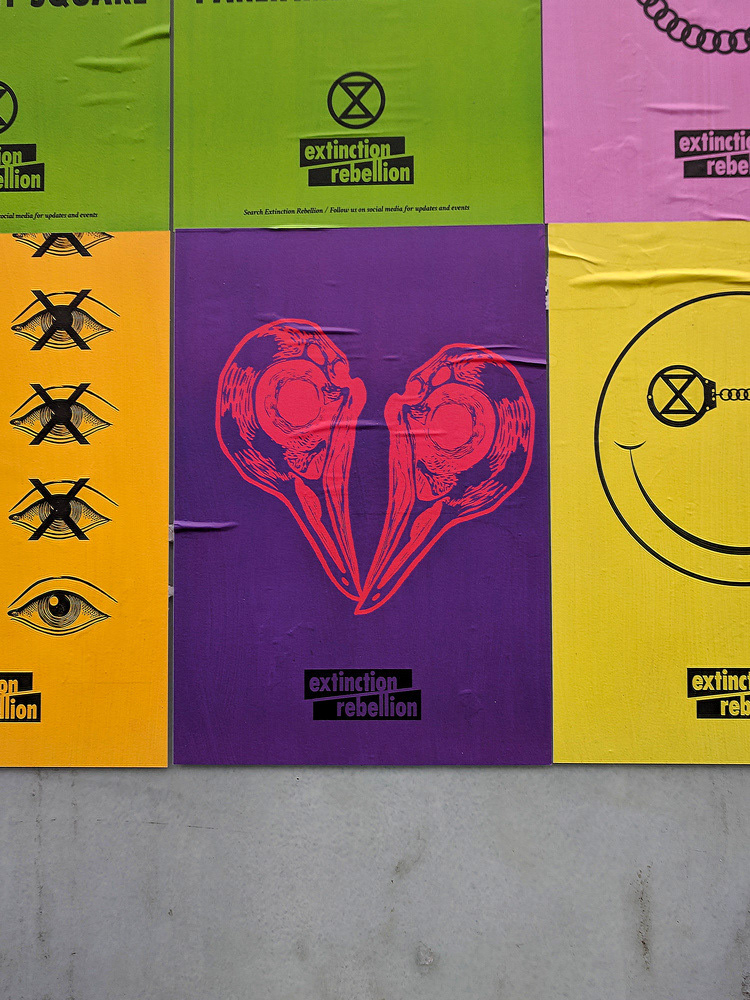 I designed two of the posters; 'Mandala of time' (left) and "Broken hearted' (right). The posters featured in Creative Review, Deezen and Design week and were displayed at the V&A museum.