Redington are financial consultants specialising in pension funding. The team recognised that many UK DB pension funds are well below their funding goals and with the global pandemic damaging the economy, it felt like the right time to launch a campaign to help them get back on track.
'This way' is a nine month campaign aimed at pension fund managers. It's an 'arm around the shoulder' approach to guide the audience and demonstrate that there is another way to do things.
The challenge was to take very complex investment strategies and distill them into easily digestible snippets.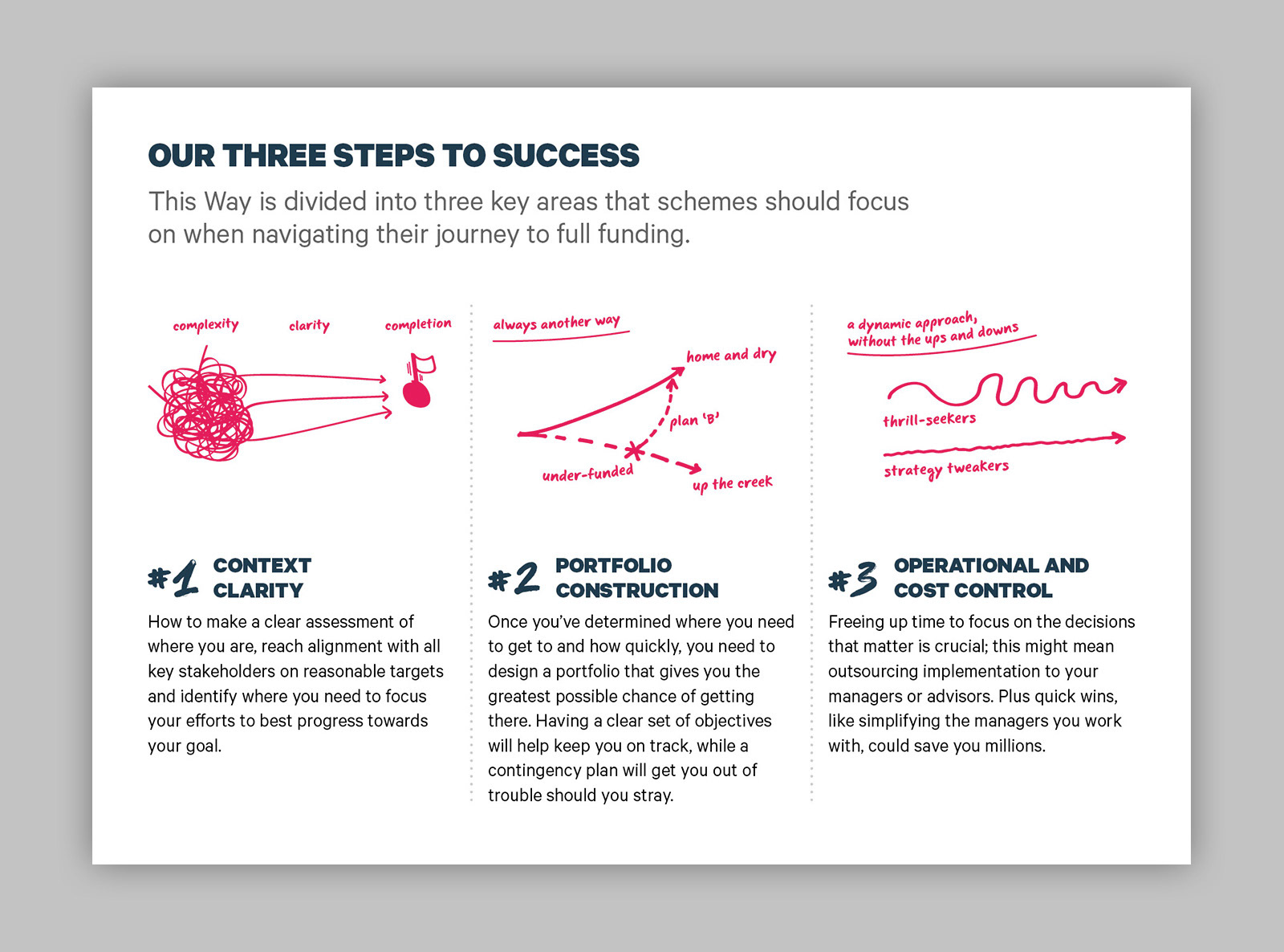 The campaign is broken down into 3 pillars, with 3 segments in each theme. Each segment features an animated video, pdf report and a blog post.
Experts in the field wrote blogs, which I then rewrote it into a script and then created an animation storyboard. The scripts and sketches were then passed to a production studio who shot and animated the videos.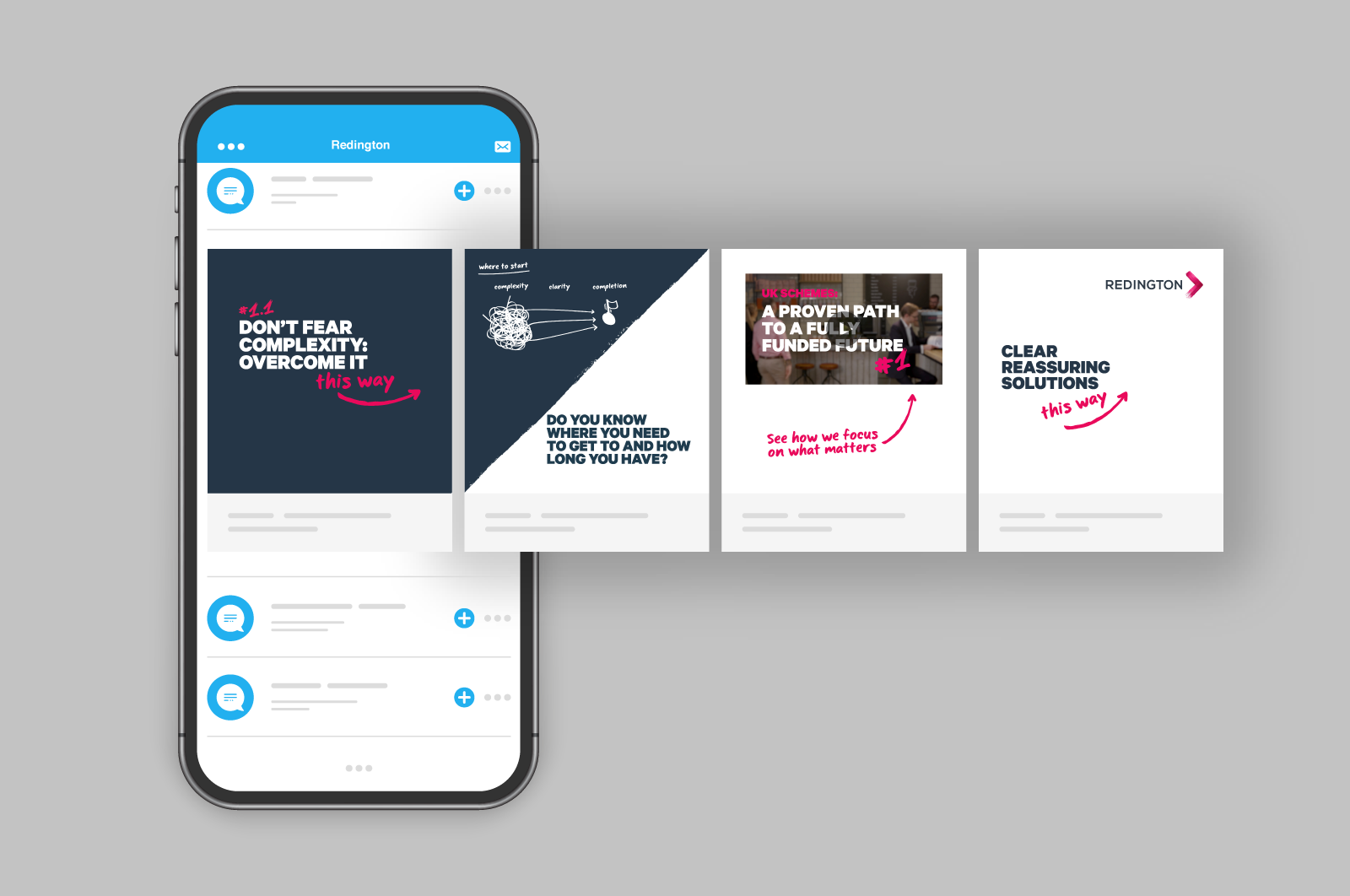 A targeted social campaign consists of carousel ads, social cards and a long form infographic. The full pdf reports are accessed via a lead generation gateway.